Enterprise Knowledge Capital
Volume 13 – Smart Innovation SET Coordinated by Dimitri Uzunidis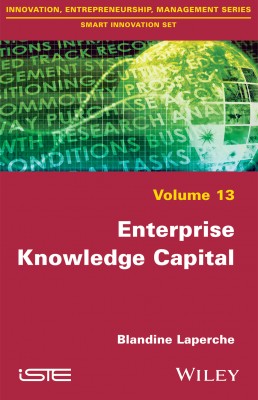 Description
Thoroughly grounded in an extensive body of international research and analysis, this book investigates the concepts surrounding a firm's knowledge capital. These concepts play an integral part in the evolution of economic and managerial thinking, particularly in relation to the themes of firm, knowledge and innovation.

The author advocates a greater socialization of the production of knowledge capital that stands in contradiction to the strong appropriation strategies that are predominant today. Socialization means that a firm composes its knowledge capital through the use of multiple collaborations. At the same time, appropriation strategies of knowledge capital and the value they create are just as effective. Larger firms benefit from this contradiction by strengthening their dominant position within global innovation networks. Nevertheless, this impacts the social potential of scientific and technical progress, which in the end may not be fulfilled.

The resolution of the major problems facing societies of the 21st Century (climate change, aging populations, disease, inequality and poverty) remains hampered by the competitive strategies and constraints of the largest firms. This book presents a historical analysis of the facts with a strong basis in the recent literature in economics and innovation management as well as in case studies of CAC 40 companies that have been conducted over the course of the past few years.
Contents
1. The Firm, Knowledge and Capital: Toward the Definition of Knowledge Capital.
2. The Building of the Knowledge Capital.
3. The Knowledge Capital in Global Networks.


About the authors
Blandine Laperche is Professor of Innovation Economics at the University of the Littoral Opal Coast (ULCO, France), Researcher at Clersé (UMR CNRS 8019) and Vice President of the Research Network on Innovation.