Towards a Political Education Through Environmental Issues
Volume 8 - Education SET Coordinated by Angela Barthes, Anne-Laure Le Guern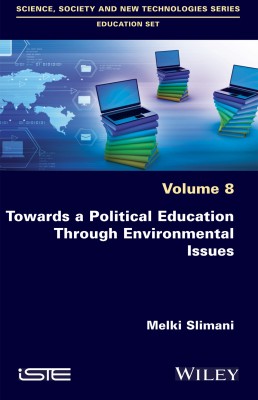 Description
The growing field of political education through environmental issues is organized around processes, which reach beyond the formal ones found in academic disciplines and national curricula into informal processes (such as social mobilization) and non-formal processes (such as those found in various international educational recommendations).

Using theoretical approaches from the fields of political philosophy and the social sciences, this book develops a simultaneously conceptual and analytical framework for the political in educational content involving environmental issues. This framework is then used to empirically analyze educational content on sustainable development formulated by UNESCO, as well as the Tunisian curriculum.

The theoretical and empirical studies carried out in this book lead to proposed curriculum tags for political education through environmental issues, with the intent of opening this field to inclusion in the didactics of curriculum research.
Contents
1. The Political Trend in Environmental Issues.
2. The Political Potential of Environmental Issues.
3. Political Learning and Socialization in Teaching Environmental Issues.
4. Methodological Considerations.
5. The Political within "Education for Sustainable Development Goals".
6. The Political within the Tunisian Curriculum.
About the authors
Melki Slimani holds a PhD in Education Sciences from the University of Montpellier, France, and the University of Tunis, Tunisia. He teaches Educational Sciences at the Higher Institute of Applied Studies in Humanities (ISEAH) Sbeïtla, University of Kairouan, Tunisia.
Downloads

Table of Contents
PDF File 94 Kb