Private Equity Firms
Their Role in the Formation of Strategic Alliances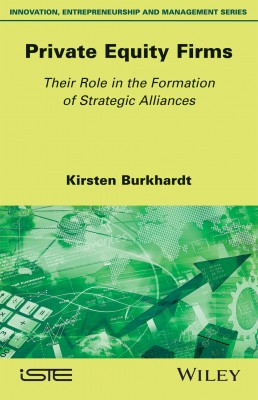 Description
Private equity firms (PEFs), in France and globally, operate in an increasingly competitive environment, and there remains a lack of medium-sized firms in France. Providing assistance through the formation of strategic alliances between their portfolio companies – and, more generally, creating networks of small and medium-sized enterprises – may be a source of innovation, competitive advantage, and economic growth. This book analyzes the role of PEFs in forming these alliances in the French market.

The analysis focuses on the creation of shareholder value, drawing on contractual and knowledge-based theories of networks. The book therefore takes a multidisciplinary approach to the investigation, touching on areas as diverse as corporate governance, entrepreneurial finance and strategy. The resulting framework is then empirically tested via a multi-method study composed of an econometric analysis and multiple case studies.

The results show that French PEFs play both direct and indirect roles in forming strategic alliances for the start-ups they support.

Contents
1. Concepts Underlying the Role of Private Equity Firms in Forming Alliances.
2. The Role of Private Equity Firms in Alliance Formation from the Perspective of Value Creation.
3. Empirical Analysis with Explanatory Design of the Role of French Private Equity Firms in the Formation of Alliances.

About the authors
Kirsten Burkhardt is Doctor of Management Sciences and has held the position of Senior Lecturer at the University of Burgundy, France since 2015. At IAE Dijon, she is head of the International Master in Business Studies and co-head of International Relations. She is a member of the Centre de Recherche en Gestion des Organisations (CREGO) where she directs the transversal research axis "Entrepreneurship and SMEs". Her research and academic publications focus on entrepreneurial governance and the growth of SMEs.
Downloads

Table of Contents
PDF File 94 Kb