The Management of Living Beings or Emo-management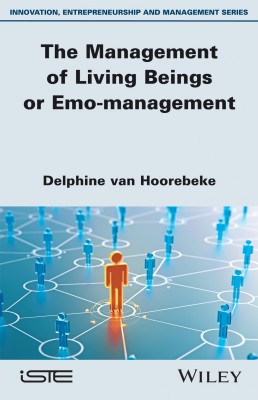 Description
This book discusses research that has been conducted on the role of emotions in management, regarding psychological domains, neurology, sociology, management and the economy. The book also presents concrete examples of the intervention of emotions in day-to-day management.

Historically described as being in favor of rationality, emotions in a company are well-established. E-motion is, in this work, unveiled as indispensable to the holistic vision of the individual and of groups. This notion is still not widely considered but can nevertheless be a paradoxical factor of acceptance; of the rejection of change; of wellbeing, such as in the case of health problems; and of aid in decision-making, such as with decisional bias.

The latter, though infectious, is an inseparable element of human relationships. Its emo-management is essential to individual and group management, collaborative work and the creativity of a group, including in a context as specific as remote work.
Contents
Foreword by Martine Brasseur
Foreword by Claude Berghmans
1. Emotion.
2. Managing Individuals.
3. Managing a Collective.


About the authors
Delphine van Hoorebeke, previously Assistant Professor at the University of Montreal, Canada, is now the Maître de Conférences of Management at the University of Toulon, France. She is Research Director at the CERGAM (France) and Fellow at the Cirano (Canada) centers of research. Her studies focus on complex aspects of emo-management, from management as well as sociology and neuropsychology.
Downloads

Table of Contents
PDF File 83 Kb