Cognitive Mechanisms of Learning
Volume 1 - Learning, Development and Cognitive Technologies SET Coordinated by Anh Nguyen-Xuan, Charles Tijus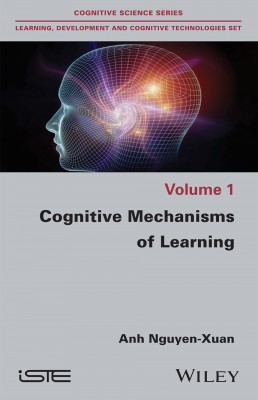 Description
Cognitive Mechanisms of Learning presents experimental research works on the issue of knowledge acquisition in Cognitive Psychology. These research works – initiated by groups of researchers with academic backgrounds in Philosophy, Psychology, Linguistics and Artificial Intelligence – explore learning mechanisms by viewing humans as information processing systems.

Although the book is centered on research studies conducted in a laboratory, one chapter is dedicated to applied research studies, derived directly from the fundamental research works. Computer modeling of learning mechanisms is presented, based on the concept of "cognitive architecture". Three important issues – "the methodology", "the achievements" and "the evolution" – in the field of learning research are also examined.
Contents
1. Useful Concepts and Representation Formalisms.
2. Definition and Historical Overview.
3. Learning to Solvea Problem.
4. Learning a Concept from Examples of Concepts: Induction.
5. Implicit Learning.
6. The Role of Prior Knowledge in Constructing a Representation of a Problem.
7. Acquiring Knowledge in a Specific Domain.
8. Causal Learning.
9. Symbolic Processing System Models in Cognitive Psychology.
About the authors
Anh Nguyen-Xuan is a retired director of research at the French National Center for Scientific Research (CNRS). Her research works are mainly interdisciplinary (Cognitive Psychology, Artificial Intelligence, Didactics of Physics, Didactics of Mathematics) and focused on learning and cognitive development.
Downloads

Table of Contents
PDF File 89 Kb