Digital Communication Techniques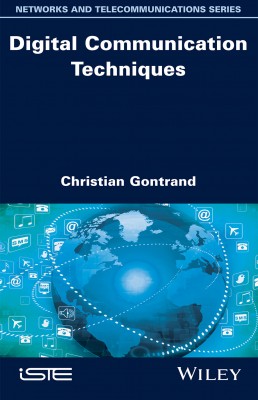 Description
There have been considerable developments in information and communication technology. This has led to an increase in the number of applications available, as well as an increase in their variability. As such, it has become important to understand and master problems related to establishing radio links, the layout and flow of source data, the power available from antennas, the selectivity and sensitivity of receivers, etc.

This book discusses digital modulations, their extensions and environment, as well as a few basic mathematical tools.

An understanding of degree level mathematics or its equivalent is a prerequisite to reading this book. Digital Communication Techniques is aimed at licensed professionals, engineers, Master's students and researchers whose field is in related areas such as hardware, phase-locked loops, voltage-controlled oscillators or phase noise.
Contents
1. Modulation.
2. Some Developments in Modulation Techniques.
3. Signal Processing: Sampling.
4. A Little on Associated Hardware.
About the authors
Christian Gontrand is Professor at the INL/INSA Lyon Institute in France and at INSA Fes, Euro-Mediterranean University, in Morocco, as well as responsible for 3D integration there. He is also the former head of the "Smart System Integration" team at INSA Lyon's AMPERE lab. His research interests include microwave devices, heterogenic 2D or 3D circuits and systems, and telecom firmware.
Downloads

Table of Contents
PDF File 104 Kb