Oil Spill Studies
Healing the Ocean, Biomarking and the Law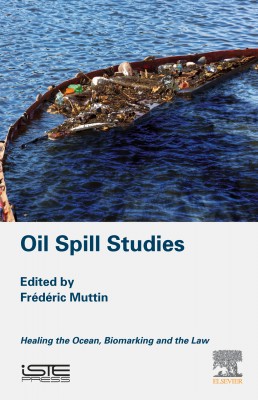 Description
In order to heal the ocean, a scientific and active response is needed to contain pollutants, to monitor contamination and to apply the law and protocols.

This book details how the containment of pollution was analyzed over seven exercises performed during European projects on oil spill floating booms in Atlantic, Mediterranean and Alpine waters. It discusses biomarking and biodiversity impact analyses, carried out in a yachting marina (La Rochelle), looking for chemical and heavy metal concentration in bi-valve organisms. Extensive studies address the impact of oil and dispersants on mid-depth fish species and living organisms in deep-sea and extreme arctic environments.

Finally, this book looks at how containment and bio-monitoring are carried out by today's legal actions according to national and international law and procedures following an oil-spill disaster. Compensation and impact assessments are jointly discussed.
Contents
1. Oil Spill Containment in Semi-open Areas: Experiments in French Atlantic and Alpine Waters, Frédéric Muttin and Rose Campbell.
2. Oil Spill Containment in Open Areas: Four Atlantic and Mediterranean Experiments, Frédéric Muttin and Rose Campbell.
3. Polymetallic Pollution in Sentinel Bivalves Across a Semi-open Area: La Rochelle Harbor, France,
Marine Breitwieser, Angélique Fontanaud and Hélène Thomas-Guyon.
4. Oil Spill Dispersant Use: Toxicity on Marine Teleost Fish, Thomas Milinkovitch, Stéphane Le Floch And Hélène Thomas-Guyon.
5. Extreme Environments: The New Exploration/Production Oil Area Problem, Matthieu Dussauze, Stéphane Le Floch And Florian Lelchat.
6. Law Review on Accidental Marine Pollution, Yann Rabuteau and Frédéric Muttin.


About the authors
Frédéric Muttin is Professor of Applied Mathematics at the Engineering School EIGSI in La Rochelle, France and Casablanca, Morocco. His research focuses on statistical analyses and numerical modeling dedicated to coastal protection facing chronic and accidental marine pollutions.
Downloads

Table of Contents
PDF File 78 Kb