Beyond Artificial Intelligence
From Human Consciousness to Artificial Consciousness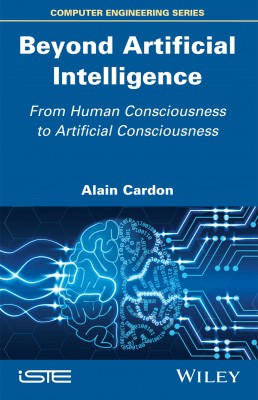 Description
Unlocking the power of artificial intelligence is one of the most compelling research fields of the 21st Century. In this book, Alain Cardon describes an architecture which draws upon the foundations of the human psyche – that which makes us human – to model a computer system with its own artificial consciousness.

Taking a constructivist and organizational approach to the problem, Cardon draws on concepts from psychology, neuroscience, philosophy and the mathematics of complex systems to build from the ground up a system composed of fundamental components that exchange information to perform actions, and ultimately, to self-organize.

Interspersed with helpful definitions and guiding questions, Beyond Artificial Intelligence: From Human Consciousness to Artificial Consciousness is an accessible introduction to a complex and fascinating topic, one whose ethical and technological implications are constrained only by the human imagination.
Contents
1. The Organizational Architecture of the Psychic System and the Feeling of Thinking.
2. The Computer Representation of an Artificial Consciousness.


About the authors
Alain Cardon is Professor of Computer Science specializing in artificial intelligence and artificial consciousness. Retired from the Laboratoire d'Informatique de Paris 6 at the University of Pierre and Marie Curie, Paris, France, he now leads research at Laboratoire d'informatique, de traitement de l'information et des systèmes at INSA de Rouen.
Downloads

Table of Contents
PDF File 71 Kb