Management and Engineering Innovation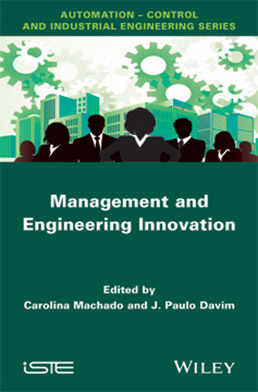 Description
This book discusses management and engineering innovation with a particular emphasis on human resource management (HRM) and production engineering. In an innovation context, the disciplines of management and engineering are linked to promote sustainable development, seeking cultural and geographical diversity in the studies of HRM and engineering, applications that can have a particular impact on organizational communications, change processes and work practices. This connection reflects the diversity of societal and infrastructural conditions. The authors mainly analyze research on important issues that transcend the boundaries of individual academic subjects and managerial functions. They take into account interdisciplinary scholarship and commentaries that challenge the paradigms and assumptions of individual disciplines or functions, which are based on conceptual and/or empirical literature. The book is designed to increase the knowledge and effectiveness of all those involved in management and engineering innovation whether in the profit or not-for-profit sectors, or in the public or private sectors.

Contents
1. We the Engineers and Them the Managers, Teresa Carla Oliveira and Joao Fontes Da Costa.
2. Strategic Capabilities for Successful Engagement in Proactive CSR in Small and Medium Enterprises: A Resource-Based View Approach, Nuttaneeya (Ann) Torugsa and Wayne O'Donohue.
3. Innovative Management Development in the Automotive Supply Industry – A Preliminary Case Study for the Development of an Innovative Approach to Innovation Management, Frank E.P. Dievernich and Kim Oliver Tokarski.
4. Innovative Product Design and Development through Online Customization, M. Reza Abdi and Vipin Khanna.
5. Struggling for Survival and Success: Can Brazil's Defense Industry Help Foster Innovation?, Alex Lôbo Carlos and Regina Maria de Oliveira Leite.
6. Knowledge Management Fostering Innovation: Balancing Practices and Enabling Contexts, Maria Joao Santos and Raky Wane.
7. Institutional Logics Promoting and Inhibiting Innovation, Teresa Carla Trigo Oliveira and Stuart Holland.
8. HRM in SMEs in Portugal: An Innovative Proposal of Characterization, Pedro Ribeiro Novo Melo and Carolina Machado.

About the authors
Carolina Machado has been teaching Human Resource Management since 1989 at the School of Economics and Management, University of Minho, Portugal, becoming Associate Professor in 2004. Her research interests include the fields of Human Resource Management, International Human Resource Management, Training and Development, Management Change and Knowledge Management.
J. Paulo Davim is Aggregate Professor in the Department of Mechanical Engineering at the University of Aveiro, Portugal. He has more than 25 years of teaching and research experience in production and mechanical engineering.

Downloads

Tables of Contents
PDF File 98 Kb