Digital Audiovisual Archives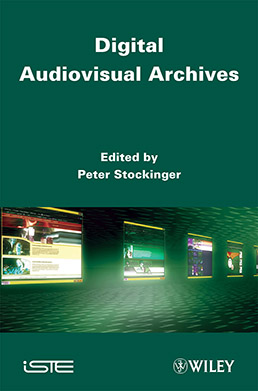 Description
Today, huge quantities of digital audiovisual resources are already available – everywhere and at any time – through Web portals, online archives and libraries, and video blogs. One central question with respect to this huge amount of audiovisual data is simply speaking how they can be used in specific (social, pedagogical, etc.) contexts and what are their potential interest for target groups (communities, professionals, students, researchers, etc.).

This book examines from a theoretical, methodological, technical and practical point of view the question of the (creative) exploitation of digital audiovisual archives in especially three main directions of work:
- The repurposing and republishing of existing audiovisual data.
- The building of community centric audiovisual archives.
- The use of digital social media and Web 2 technology for the diffusion and sharing of audiovisual content.

It presents a series of concrete examples of creative uses of digital audiovisual corpora for education, research and cultural heritage preservation and valorization.
Contents
Part 1: Analysis, Rewritings and Republications
1. Analyzing an Audiovisual Corpus of a Thousand and One Nights, Muriel Chemouny.
2. Analyzing a Corpus of Traditional Bread Making, Elisabeth De Pablo.
3. Republishing Audiovisual Resources, Peter Stockinger and Elisabeth De Pablo.

Part 2: Audiovisual Archives, Knowledge Management and Cultural Heritage
4. An Archive on the Intangible Cultural Heritage of Andean Populations in Peru and Bolivia, Valérie Legrand-Galarza.
5. An Audiovisual Azerbaijani Cultural Heritage Portal for Educational and Academic Use, Aygun Eyyubova.

Part 3: Social Networks, Web 2.0 and Mobile Communication
6. Academic Communication via Facebook and Twitter, Jirasri Deslis.
7. Uses for Digital Content Sharing Platforms, Jirasri Deslis.
8. Uses for Content Aggregators and Community Networks, Jirasri Deslis.
9. Tracing Video Usage: The Potential of VDI, Francis Lemaitre and Valérie Legrand-Galarza.

About the authors
Peter Stockinger is Professor at INALCO (National Institute of Oriental Languages and Civilizations) and Director of the ESCoM laboratory (laboratory of cognitive and new media semiotics research) at the Fondation Maison des Sciences de l'Homme (FMSH) in Paris, France.