Child Psychology
Developments in Knowledge and Theoretical Models
Volume 3 - Health and Patients SET Coordinated by Bruno Salgues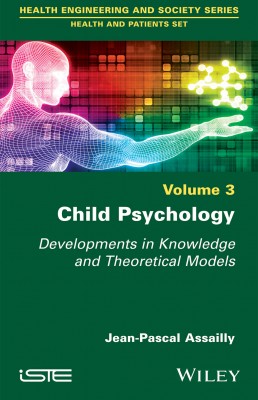 Description
This book reviews the current state of knowledge in the field of child and adolescent psychology. It distinguishes between what is new in child psychology, given that certain phenomena did not previously exist in a significant way in the lives of young people (such as homoparentality, attacks, cyber-bullying or Covid-19). It also examines new studies of subjects that already exist and have done so for a long time (intelligence, the mother-child relationship, etc.), but where significant theoretical developments have taken place in the contemporary period.

Child Psychology explores the influences of culture and parenthood, parent-child attachment, cognitive development, the differences between boys and girls, gender and its stereotypes, health, illness and mortality, antisociality, activities and leisure.
Contents
1. InterdisciplinaryThemes.
2. The Fetus and Fetal Life.
3. Perinatal Care and the Infant.
4. What's New in Cognition?
5. Attachment.
6. The Differences between Boys and Girls, Gender and Stereotypes.
7. Health, Disease and Mortality.
8. Socialization and Antisociality.
9. Activities and Leisure.
10. Emerging Issues.
About the authors
Jean-Pascal Assailly is a developmental psychologist and researcher at the Gustave Eiffel University, France, and an expert for the National Road Safety Council.
Downloads

Table of Contents
PDF File 115 Kb