Metallurgy and Mechanics of Welding
Processes and Industrial Applications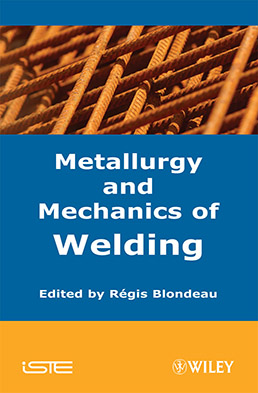 Description
This book offers a comprehensive overview on the subject of welding. The first part of the book provides a review of the various different welding processes in use, including both traditional and more recent high energy input welding techniques. It then goes on to deal with the entire set of thermal, metallurgical and mechanical phenomena in the heat affected zone (HAZ) of base metals and molten metals. Particular attention is paid to the problems of rupturing, as well as to fatigue and brittle fracturing. The second part of the book concentrates on the applications of welding for various materials and in various industrial fields: sheet steel for cars, mechanical system components, steel construction and fabrication, pressure vessels, and the welding of stainless steels and aluminum alloys. Finally, the evolution of standardization in welding is examined.

With contributions from authors who are experts in their particular fields, all those involved in both the theoretical study and the practical application of welding techniques will find this book to be invaluable.

Contents
1. Traditional welding processes, Guy Murry and Dominique Kaplan.
2. High density energy beam welding processes: electron beams and lazers, Abdelkrim Chehaibou and Jean-Claude Goussain.
3. Thermal, metallurgical and mechanical phenomena in the heat affected zone of welding, Dominique Kaplan and Guy Murry.
4. Molten metal, Christian Bonnet.
5. Welding products, Christian Bonnet.
6. Fatigue strength of welded joints, Henri-Paul Lieurade.
7. Fracture toughness of welded joints, Marc Bousseau.
8. Welding of steel sheets, with and without surface treatments, Gilles Rigaut, Olivier Dieraert, Pascal Verrier and Joël Claeys.
9. Welding of steel mechanical components, Yves Desalos and Gérard Pradere.
10. Welding steel structures, Jean-Pierre Pescatore and Jean-Henri Borgeot.
11. Welding heavy components in the nuclear industry, François Faure and Léon Dunand-Roux.
12. Welding stainless steels, Jean-Louis Moiron.
13. Welding aluminum alloys, Michel Courbière.
14. Standardization: organization and quality control in welding, Jean-Paul Gourmelon.

About the authors
Régis Blondeau is an Engineer of the National School of Electrochemistry and Electrometallurgy of Grenoble, France.