Cindynics, The Science of Danger
A Wake-up Call
Volume 11 - Reliability of Multiphysical Systems SET Coordinated by Abdelkhalak El Hami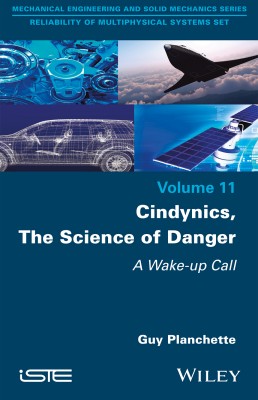 Description
This book offers a new perspective to uncover the keys to accident and disaster avoidance. Created with a working group, it presents research and understanding on the root causes of disasters. Indeed, beyond technical failures, human beings are at the heart of organizations and, through the exchange of data and information, influential relationships inevitably emerge such as conflicts of interest and cooperation.

With examples selected from multiple accidents and disasters, this book demonstrates that analyzing the causal chain that leads to an accident is not sufficient if we wish to truly understand it. The role of operational and managerial actors and the complexities they generate are also explored.

Cindynics, The Science of Danger helps readers develop their ability to identify gaps, deficits, dissonances, disjunctions, degenerations and blockages, which are the real dangers in inevitably evolving activity situations. With an easily-understandable approach, this book offers new perspectives in several fields (health, crisis management and conflict resolution).
Contents
1. Understanding Cindynics.
2. The Usefulness of the Cindynics Approach and Method.
3. The Usefulness of Cindynics Tools.
4. Reducing Risk Sources.
5. A Comparative View Between Dependability and Cindynics.
6. Perspectives.
About the authors
Guy Planchette has spent his entire career at the Régie Autonome des Transports Parisiens, France, and has acquired skills in human resources and risk management. In 2002, he founded the French Institute for Risk Management.
Downloads

Table of Contents
PDF File 96 Kb