The Terrestrial Macroinvertebrates of the Sub-Antarctic Îles Kerguelen and Île de la Possession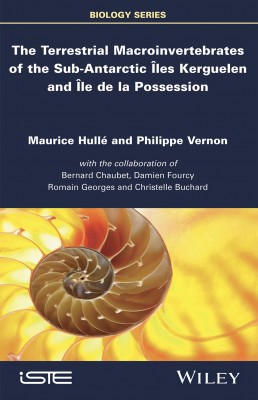 Description
The sub-Antarctic islands are remote and isolated environments with original flora and fauna composed of a few species that are highly adapted to cold oceanic conditions. Their peculiar naturalness makes these ecosystems intrinsically fragile.

This book focuses on terrestrial ecosystems and, in particular, on invertebrates – earthworms, mollusks, spiders and insects – that inhabit the French sub-Antarctic islands of the South Indian Ocean. All native and introduced species are presented in the form of individual fact sheets, which include the main identification criteria, geographical distribution and principal ecological traits. Numerous summary tables, distribution maps of introduced species, and a discussion on the originality and vulnerability of this fauna are also included.

The Terrestrial Macroinvertebrates of the Sub-Antarctic Îles Kerguelen and Île de la Possession is based on an expansive literature base, as well as on observations and photographs taken as part of a research program funded by the French Polar Institute Paul-Émile Victor (IPEV). The book also gives an important part to the history of the discoveries of the different species, as well as current conservation issues.
Contents
1. General Presentation.
2. Annelida – Clitellata.
3. Mollusca – Gastropoda.
4. Arthropoda – Arachnida.
5. Arthropoda – Insecta.
6. Originality and Fragility of Invertebrate Fauna.
About the authors
Maurice Hullé is a senior researcher who has studied the ecology of insect pests, specifically aphids. Since 2000, he has been interested in polar ecosystems, particularly the ecology of introduced species and their adaptation to environmental conditions.

Philippe Vernon received his PhD in 1981 from the University of Rennes 1, France, studying the ecology of sub-Antarctic flightless flies. His focus is on invertebrate ecophysiology and he is currently interested in adaptation to changing environments along elevational gradients.
Downloads

Table of Contents
PDF File 79 Kb